I'm still pretty new to triathlon, having only started training and racing 2 years ago when I joined the University of Nottingham club. I loved it straight away, trying to focus on all 3 disciplines means training never gets boring! Previously I played netball competitively and rowed at Durham so triathlon has been a fun change. Being a Norfolk girl, my second ever triathlon was the Norwich Standard Triathlon where I was chuffed to even make it out the water and surprised myself by ending up 8th. Since then I have started taking training more seriously and so am excited for the coming season to see how fast I can get! I'm really pleased to have this opportunity to train with and learn from such great athletes. My big goal this year is my first half ironman, eek!
I have been racing in Triathlons for just 3 years. I only recently decided to take triathlon seriously as of Christmas last year, with the help of the University of East Anglia Triathlon team. Having come from a competitive swimming background and developing my running and cycling so much, I would like to think I am now classed as a 'triathlete'. My biggest achievement to date is 1st overall at the Oxford Tri Sprint. Being born and bred in Oxfordshire this was a special one for me. Another local Triathlon I annually compete in is the Blenhiem Triathlon. Each year at Blenheim I have come 1st in my age group and most recently I came 25th out of a field of 4700. I aim for a top 10 finish next year. For now I am training hard over winter in the hope of qualifying for the Triathlon age groupers European Championships in Glasgow. I look forward to the year ahead with the support of Beacon Tri.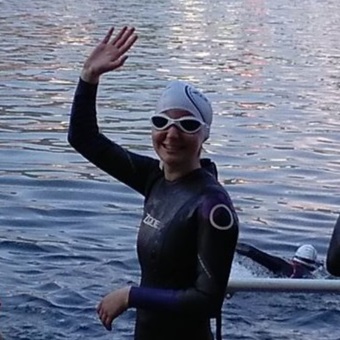 I started competing in triathlons in 2013 coming from a running/swimming background. Over the last couple of years, I have raced at local, regional and national level. In 2016, I pulled by tendon in my knee which took over a year to recover. From then, I have been training with Swansea University Triathlon Club and enjoying training as well as getting stronger along the way. I am extremely excited for racing and training with Beacon Triathlon this year with likeminded athletes and hoping to have a good race season ahead. Thank you Beacon Tri, for this opportunity and for the support. Here's to a good season!
Coming from a competitive Swimming and Running background, I decided to enter myself into a local Triathlon in 2016 for fun, without doing any specific training and managed to finish 5th woman overall. This motivated me to train harder and I entered myself into more Triathlons ever since.
I have mainly self-coached myself, with the support from family and a local running club. I've had to learn the skills of competitive cycling and within a year I qualified for the GB Age Group Team; something I'm super proud to have achieved.
In the summer of 2018, I represented in the ETU Sprint in Glasgow finishing 24th and competed in the ITU Standard in Australia finishing 37th. This year I am racing in both ETU and ITU Standard events and my main aim is to finish further up the rankings for my AG; with the help and guidance from the Beacon Tri Team.
"I've loved racing in duathlon for the past 2 years. I love the camaraderie that comes with the brutal training.
I made good progress in my first year, and managed to break through last year. Last season, Beacon Tri helped me to get the results I had trained for. Despite injury, I placed 10th in my age-group at the ETU Sprint Duathlon Championships in Ibiza, and won my age-group at the Seville Marathon.
This season, I'm changing tack and moving up to middle-distance triathlon. I relish a fresh challenge, I'll be focussing on the England Middle-Distance Triathlon championships and aiming for a top 10.
Thanks as ever to Beacon tri and all of our sponsors (Chestnut Nursery, Tri -Harder, Ride Harder, Schwalbe Tyres, Xtenex Laces and Sport Link) for their continued support
I've been training for just over a year now and have loved every minute of it the fact that I have three disciplines to choose from means there is never a point when I am tired of training. After surprising myself with how well I did at my first race last summer I decided that I would get serious with my training. Going forward I know that cycling is my weakest discipline but with hard work I know I can bring it level with my swim and run, I am in the process of planning my 2018 season and the goals I want to achieve. I know that I want to go faster as every athlete does and I believe that with the help of Beacon there is no limit to how fast I can get.
Having come from a rugby background, my transition to triathlon training in 2015 was not a natural one. However, with the help of the University of East Anglia triathlon team I was able to adapt my body to the rigours which multi-sport demands. Throughout university I competed in several duathlons and aquathlons but did not cut my teeth in competitive triathlon until May 2018 at the Army Inter-Services Sprint Triathlon Championships in Eton Dorney. Following this I competed at the BUCS Sprint Triathlon. My 2018 'A' race was a local sprint triathlon in Loughmacrory, County Tyrone. With my family watching on as I competed against fellow athletes from my home club the pressure was on. A poor swim saw me leave the water in 31st position out of a 217 strong field. Following a strong bike leg I entered went onto the run leg in 9th position, finishing the race in a respectable 13th position. In the 2018/19 training season I have spent considerable time working on the technical aspects of swimming both with coaches and individually in the hope of improving my race starts. My goal for the 2019 racing season is to gain a ranking in the BMW Irish Triathlon Race Series and to achieve Irish age-group qualification.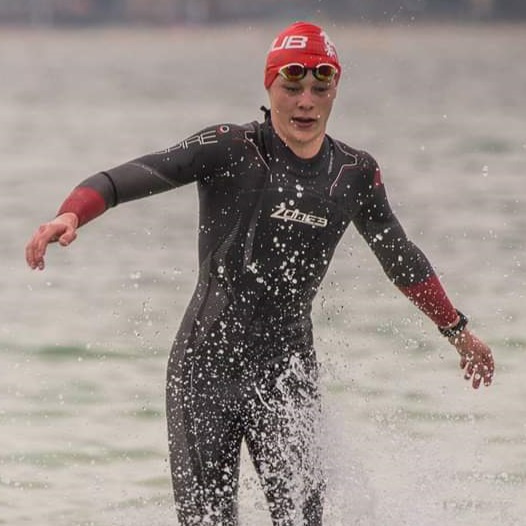 I first got into triathlon 3 years ago as a junior at Tri-Anglia, my local club, but it was only after watching the 2017 ironman world champs that I decided to take triathlon seriously. I came from a competitive swim background and recently won the LCW mallorca 70.3 swim which is one of my biggest achievements to date.
Most of my races in the last two seasons have been sprints and managed to win the East region junior sprint series. This season I have a couple Olympics lined up that I'm hoping to do well in. I'm looking forward to seeing how much stronger and faster I can get with the support from the great team at beacon tri.